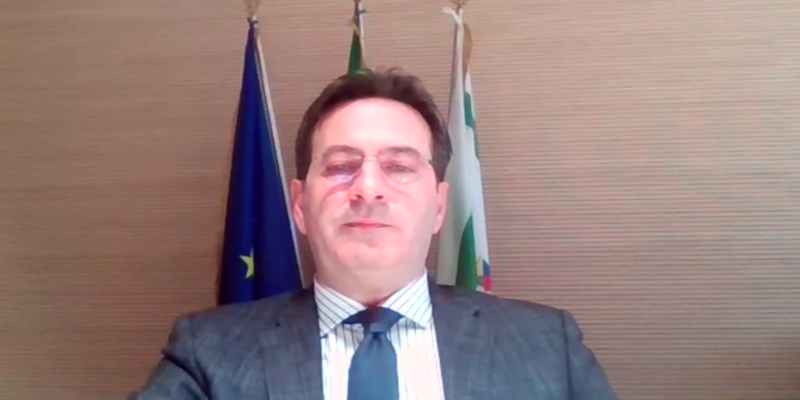 Adriatic Connectivity Forum | online event just launched
Overview
The two-day conference ADRIATIC CONNECTIVITY FORUM - PROMOTING CONNECTIVITY IN SOUTH ADRIATIC AREA takes place online.
In order to correctly participate to the event and to listen to the simultaneous interpretation (English/Italian/Albanian/Montenegrin) it is necessary to follow the following steps:
Download or update the Zoom PC/Mac software or mobile app: https://zoom.us/download
Connect to the event by clicking on the following link: https://zoom.us/j/96308885961?pwd=bVpXNDhwVWErdzZrMFc3TGtlS3YxUT09
Enter the Passcode to access: FORUM
________________________________
AGENDA OF THE 1st DAY
14:00 – 14:15 | Welcome Notes
Alessandro Delli Noci - Apulian Regional Minister for Economic Development and International Policies
14:15 – 14:45 | Keynote Address
Mladen Bojanić - Minister of Capital Investments - Montenegro
Etjen Xhafaj - Deputy Minister of Infrastructure and Energy – Albania 
Alberto Petrangeli – Deputy Head of Mission - Embassy of Italy to Albania
Forum framework within the Interreg IPA Programme
Crescenzo Marino - Puglia Region, Managing Authority of the Interreg IPA Italy - Albania - Montenegro Programme
14:45 – 16:15 | PANEL 1 – Improving the Connectivity Agenda in the Western Balkans and the cooperation with EU: policies and investment projects
Matej Zakonjšek - Director of Transport Permanent Secretariat
Donald Mishaxhiu - Director – Senior banker - infrastructure projects at European Bank for Reconstruction and Development – EBRD, London
Michael Voegele - European Commission - DG NEAR
Amb. Traian Chebeleu - Deputy Secretary General, Permanent International Secretariat of the Organization of the Black Sea Economic Cooperation – BSEC PERMIS
MODERATOR:  Ardian Hackaj - Cooperation and Development Institute (Lead Partner of Sagov Project)
16.15 – 17.20 | PANEL 2 – The multimodal Corridors system within the EU Strategy for the Adriatic – Ionian region (EUSAIR)
Giuseppe Catalano - Head of Technical Department for Strategic Infrastructure, Italian Ministry of Transport and Infrastructure
Thimjo Plaku - Director for Development of Transport and Infrastructure Policies and Strategies, Ministry of Infrastructure and Energy and Albanian Representative to Regional Steering Committee of Transport Community Treaty
Danijela Kapa - designated Head of the Department for International Cooperation, Ministry of Capital Investments - Montenegro
MODERATOR: Giorgio Fruscione - ISPI - Italian Institute for International Political Studies 
17.20 – 17.30 | Conclusions of 1st Day
Mauro Novello - Coordinator of Joint Secretariat of the Interreg IPA Italy-Albania-Montenegro Programme
________________________________
The Conference will continue tomorrow.