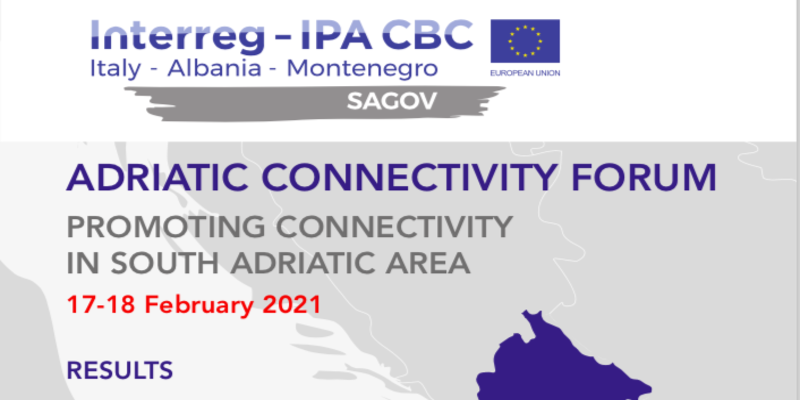 Adriatic Connectivity Forum | Publication of the main results
Overview
The "Adriatic Connectivity Forum. Promoting connectivity in South Adriatic area" was organized by Puglia Region (SAGOV project partner), in partnership with the Cooperation and Development Institute (SAGOV Lead Partner), bringing together a high-level cast of speakers from local, regional and EU institutions, active and vocal in connectivity dynamics.
The forum took place on 17 and 18 February 2021.
During these two intense days, the forum brought into focus the transport connectivity and the opportunities that may arise from the development of the Connectivity Agenda in the Adriatic and Ionian Macroregional area, to boost the movement of goods and people from the East towards the heart of Europe and viceversa.
In addition, the event aimed to promote and support the institutional dialogue between different actors and key stakeholders towards an integrated approach between the EUSAIR Strategy, the Trans-European Corridors and the Connectivity Agenda in the Western Balkans, in the attempt to place this area in the global map of transport networks.
Discover here the mail results of the Forum!