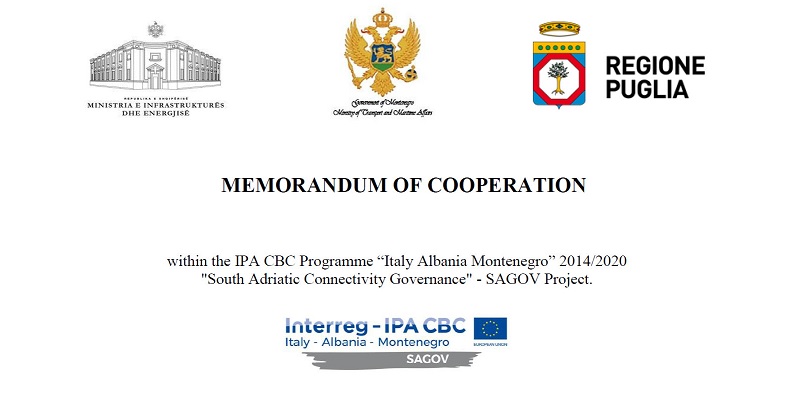 Signed trilateral MoU for furthering the interconnectivity coordination in South-Adriatic area
Overview
In April 2020, Ministry of Infrastructure and Energy of Albania, Ministry of Transport And Maritime Affairs of Montenegro and Puglia Region signed Memorandum of Cooperation thanks to SAGOV project, financed by the Interreg IPA Programme Italy, Albania, Montenegro.
The cooperation will be reflected in more intensive and quality collaboration between regional/state administration bodies in the implementation of activities aimed at better and more efficient improvement of South Adriatic Area interconnectivity. Also, the signatories will ensure mutual exchange of information, promotion of seamless collaboration in the design and implementation of Vessel Traffic Monitoring & Information Systems (VTMIS) in Albania.
A more efficient governance system between Puglia, Albania and Montenegro will be improved in the framework of the Connectivity Agenda in the south Adriatic area.